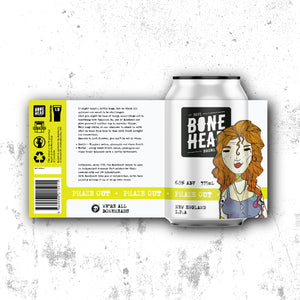 It might sound a little hazy, but we think all opinions are meant to be challenged.
What you might be sure of today, could Phaze out to something else tomorrow. So, own it Bonehead and give yourself another day to consider things.
This Hazy NEIPA, is our reminder to check in with what we know from time to time with fresh insight and innovation.
Because to last forever, you can't be set in stone.
Smells – Tropical melon, pineapple and stone fruit.
Tastes – Juicy sweet fruit, melon, pineapple and stone fruit balanced with a little bitterness.
6.5% ABV
Can size 375ml