Melbourne, circa 2016, two Boneheads decide to open an independent brewery that celebrates their awesome city and the eclectic humans that inhabit it.
With Boneheads like you as inspiration, we've been proudly making it up as we go ever since.
After all, we're all Boneheads.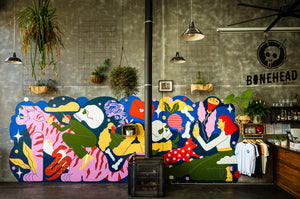 Taproom
Our taproom is located in Kensington Melbourne and has an 80 person capacity.
We pour our Core, Limited, Seasonal, and Micro-batch beers from 12 taps.
It's available for private functions, contact us to find out more.
Contact Us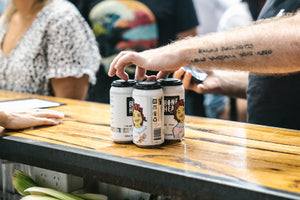 Beers
At Bonehead our focus is on well balanced and approachable beers.
Apart from at our taproom, you'll find them at bars, pubs and bottle shops around Melbourne on tap and in cans.
They are also available from this website.
Click on the link below to see our current range.
Shop
Brewery
Situated at our Kensington Taproom is our small 10hl brew house.
This steam fired system serves our 8 vessel cellar and is capable of producing 2,070hl per year.
Ask at the bar for brief tour.